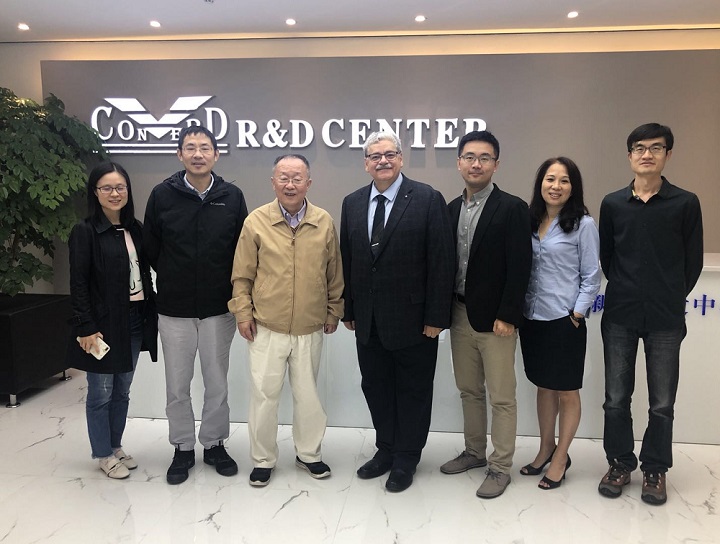 Oct. 19, 2018. Professor Michel L. Tremblay from McGill University visited Converd and had a proactive communication with our scientists.


About Michel L. Tremblay


Michel L. Tremblay, PhD, is a full professor in the Departments of Biochemistry and Oncology, as well as a Distinguish James McGill Professor and holder of the Jeanne and Jean-Louis Lévesque Chair in Cancer Research, at McGill University.


Professor Tremblay works on characterizing the function and regulation of protein tyrosine phosphatase (PTP). He discovered that PTP plays the important role in cancer, diabetes and neuroscience, and identified several compounds targeting PTP for therapeutic property. He has more than 15 filed patents and 200 publications in the PTP field. Professor Tremblay is one of the most prestigious oncologists in Canada and even the world, and he is a member of the Academy of Science of the Royal Society of Canada.